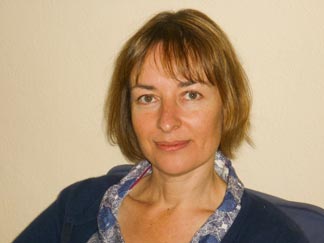 I first became interested in homeopathy after my sister asked me to enrol on a 6 week Introduction to Homeopathy course with her in 1992. I'd not had any experience of alternative medicines or complementary therapies – I'd never heard of homeopathy and was unsure about doing the course. I'm so glad for my sister's powers of persuasion! I remember it felt like a light bulb being switched on. I was fascinated by the idea that homeopathic remedies could help the whole person, but it was having homeopathic treatment when I first experienced how much better I felt both physically and emotionally that made me decide to train as a homeopath.
I studied at Sheffield College of Classical Homeopathy from 1994-1998 and became fully qualified, gaining my license to practice in 1999. I went on to become a registered member of The Society of Homeopaths in 2001. As well as working with patients I have experience supervising homeopathy students and fully qualified homeopaths and have co-run a 4 year homeopathic apprenticeship. I also deliver short "Introduction to Homeopathy" courses (see Homeopathy classes page).
I have been fortunate enough to have attended many conferences and trainings with some great homeopathy teachers. The high point for me was to train with Jeremy Sherr, a world class homeopath and teacher. I love the depth of his understanding of homeopathy. I completed his 2 years training with The Dynamis School for Advanced Homeopathic Studies in 2008. I see continual professional development as a vital part of my practice and I continue to review and update my practice. I am committed to good practice and undertake regular supervision. As a member of The Society of Homeopaths I adhere to their code of ethics and practice.
I continue to see a homeopath when I need to boost my health and wellbeing. I find that my experience as a homeopathy patient helps in my work with my own patients. I have a real passion for homeopathy and love working with people.
For further information or to discuss your needs in more detail please get in touch.