Homeopathy in Leeds with Jacqueline Beattie RSHom
Hello and welcome. My name is Jacqueline Beattie. I'm a fully qualified homeopath, registered with The Society of Homeopaths and working in Leeds. I have over 20 years' experience of helping people with a wide range of physical and emotional problems.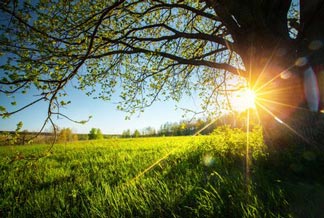 I have a caring and professional approach and love seeing people benefit as they are able to enjoy better health.
Homeopathy is a system of medicine that is used by millions worldwide. It treats the whole person – the whole physical, mental and emotional state - rather than treating a condition in isolation. It is non-toxic and can be safely used by all, including in pregnancy and for babies and children. Homeopathy can also be safely used alongside conventional medicine.
While I always work with the whole person you may find it useful to see the kinds of conditions that people commonly come to see me with. These include:
Hormonal problems e.g. period problems and menopausal issues
Digestive problems e.g. I.B.S. and colic
Skin problems e.g. acne and eczema
Migraines and headaches
Sleep difficulties
Anxiety, depression, stress, panic attacks
Allergies
Joint pain
Urinary problems e.g. cystitis and bed wetting
For more details on how I can help you please click on the specific pages on this site.
Clinic
I work at The Leeds Complementary Therapy Centre in West Park, North Leeds. You can find more details about the clinic, including maps and directions, on the location page.
For more information or to make an appointment telephone 0113 2747063 or get in touch via the contact page.
I look forward to hearing from you,
Jacqueline Beattie
"Jacqueline's relaxed, friendly approach creates the perfect environment to effectively explore things. I've seen her from time to time over the last 3 years for a range of issues and have no hesitation in recommending her. – Jane, Leeds. 4/3/2020