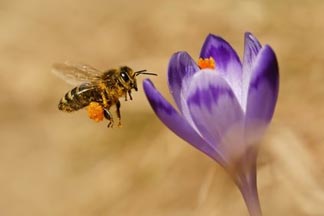 I have a friendly and caring approach in my work. I listen deeply, and ask questions so that I can understand you, your symptoms and your experience, giving time and careful attention in consultations. I will ask questions to find out about you, your health and symptoms, your lifestyle and your nature.
I do not prescribe on the spot – I do further work after the consultation to find the most appropriate remedy for you. This is then posted out to you with full instructions. I will usually book you in again in a month after the initial consultation to evaluate your response to treatment and assess what needs to happen next. I often suggest that people come for 3 monthly follow up consultations after their initial consultation.
After over 15 years in practice I still love my work and continue to be inspired by homeopathy and the people who come to me for treatment.
As soon as I was diagnosed with breast cancer I came to Jacqueline to support me through the process of my treatment. Visiting Jacqueline every month gave me a safe space to really explore the physical and emotional impact of living with cancer. On a very practical level, the homeopathy helped to minimise the side effects of the chemotherapy, radiotherapy and surgery and worked well in addition to my conventional medical treatment. Emotionally I felt totally 'held' by our work together – through the most difficult time of my life, Jacqueline was there as an anchor point – someone who was able to deeply listen and to help make sense of the journey. – Carry, 21/10/2014
I work with a broad age range of people, from babies to a ripe old age. People consult me for a wide range of physical and emotional difficulties including stress-related issues, sleeping difficulties, depression and anxiety. Others have specific conditions, for example asthma, migraines or hayfever. Some come saying "I just don't feel myself" or "I'm not firing on all cylinders". Others choose homeopathy saying "I want to get the best out of myself".
I am experienced in working with women who are struggling with hormonal issues, for example period problems, or the menopause. I also work with women during pregnancy and offer advice to women and their birth partners for during labour.
I see babies and children and have experience of working with children's health problems, developmental issues and behavioural problems.
I particularly enjoy working with families – it is not unusual for a mum to bring her children to see me and for her to come for treatment herself… and then bring her husband or partner. I sometimes see three generations of one family.
Fees
First consultation
Adults: £80
Children under 12: £70
Follow up consultations
Adults: £55
Children under 12: £50
An initial consultation lasts about an hour for children and between an hour and 75 minutes for adults. Follow up consultations last between 30-45 minutes.
Pregnancy and labour advice session: £80
Fees include the homeopathic remedies and postage.
Notice for cancellation/ rescheduling
If you cannot make an appointment please give as much notice as possible – I will do the same. The fee for less than 48 hours' notice is £20, and for less than 24 hours' notice the full cost of the session will be charged.
Family rates available- please ask.
Student rates available- please ask.
Health insurance companies
A growing number of medical insurance companies recognise homeopathy and will refund the cost of some or all of treatment. These companies include: